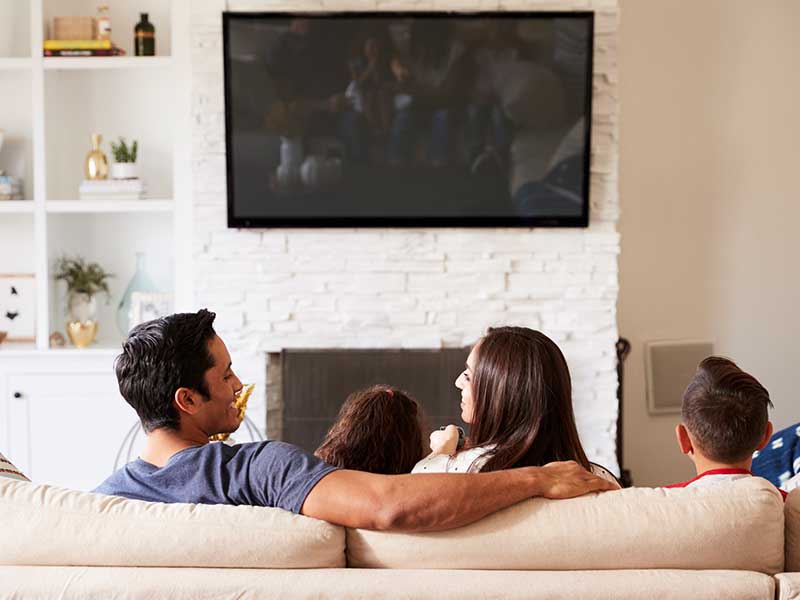 Christmas is a time of family meetings. The Christmas Eve table with twelve dishes (or more or less the same amount) attracts all members of the whole family to celebrate this special time together. However, Christmas Eve is only an evening, and not everyone wants to feast for two consecutive days.
Why did you choose the cinema? Christmas is not conducive to special activities. Recently winter sports have been hard to practice where December is more like the beginning of November. Sledges would have to have wheels, and skiing or snowboarding is not even worth mentioning. This free time should therefore be used for the blissful laziness that everyone deserves.
Reindeer socks
The films for Christmas are an offer that you can try out while spending time with your closest family, friends, the other half or just in your own company. In our list you will find Christmas comedies, fairy tales, something for an older audience and Christmas films about love. Choose a few, sit back in front of your TV or laptop screen and start watching!
If you have to travel by train, bus or maybe even plane to meet with your loved ones, it's worth to rip up some Christmas movie proposals for you. This way, you will feel the magic of a star, even if you are in an unattractive means of transport. Christmas fairy tales can be a salvation for parents, whose little ones do not necessarily like travelling.
Christmas fairy tales
Our listings begin with children's Christmas movies. Of course you can watch them regardless of age – we love animation ourselves. Christmas fairy tales are extremely charming and usually show different traditions related to this time. It's a great way to familiarize your child with them.
Mickey: Fairy Tale Feasts
Mickey Mouse from Disney is practically synonymous with the hero of the animation for children. Mickey from Disney is a favourite for many, many years. The next generations are watching modern versions and enjoying them all over the world. Mickey: Fairytale Christmas is the first of the full-length Christmas fairy tales from the universe of animal heroes that has become so popular.
Polar Express
A unique and unique Christmas fairy tale. Completely different from well known Disney or DreamWorks movies. The very type of computer animation may not be impressive nowadays, but the story brings everything we can expect from a Christmas fairy tale – magic, children's adventure and Santa Claus! The Polar Express will be a perfect choice if you plan to give your child a queue for a Christmas gift.
Christmas Eve Story
Definitely more serious animation, but worth showing to younger family members. The Christmas fairy tale is based on a well-known story written by Charles Dickens in 1843. The angry and bitter Scrooge is haunted by three Christmas spirits. Each of them aims to show the hero something different. Will it change under their influence?
A short story and fairy tales for Christmas
We don't have to sit around with a toddler for an hour to watch fairy tales together. During shorter trips or between meals you can watch short films. The studios have prepared several proposals with the characters of popular titles.
For the whole family, that is Christmas comedies and more. Not everyone wants to watch a fairy tale with their kid. It's also possible that you've rewritten all the available titles. In this case it's worth to reach for comedies and family films. Get your whole family together in front of the screen – both the youngest and the seniors will have fun with the following titles, and the time spent together is always the greatest value.
Elf
What if a man grew up among Santa's elves? Buddha is just the kind of person whose adventures you will meet with the movie Elf. He learns from his adoptive parent that he was adopted. After this information, he decides to go to New York in search of his biological father.
Jack Frost
Jack Frost is a musician who wants to become a star and neglects his family. Hurrying to the concert on Christmas Eve, he realizes his mistakes, but then it turns out to be too late – he gets an accident. A year later, his son Charlie sticking a snowman in his dad's clothes. Jack returns as a snow hero. Jack Frost is a charming story about values such as family and closeness – touching yet humorous – perfect for Christmas!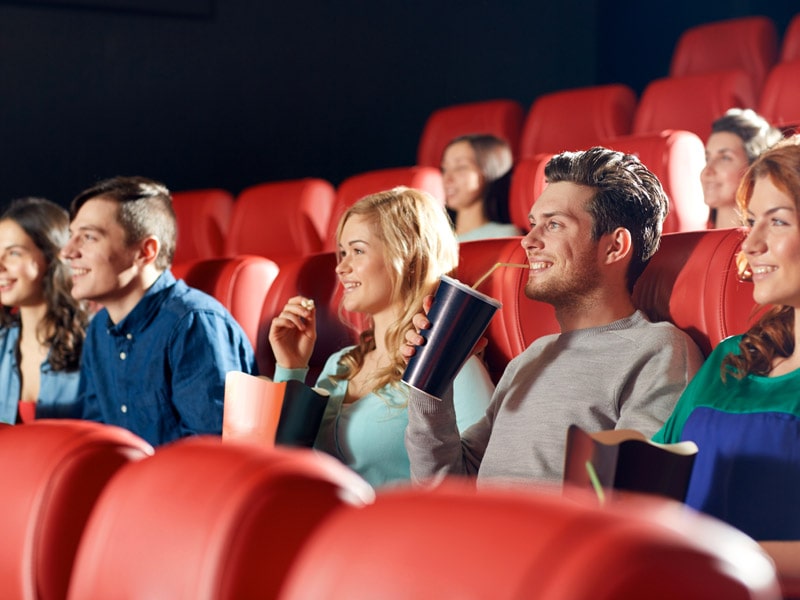 Fred Claus – Santa Claus' brother
Vince Vaughn, known for his many comedies, takes on the role of the older brother of the famous grandfather who carries the gifts. But don't be mistaken, Fred is his complete opposite. He often gets himself into problems from which Santa takes him out. For his help, however, this time Santa is expecting gratitude – help with the production of gift toys for the Christmas tree. Will Fred be able to handle this task?
Grinch
An unquestionable symbol of Christmas – a green hill has recently returned in a new version of the film. The whole is based, like the Christmas Eve Story, on a book from 1957. The Italian Grinch lives next to the charming Ktosiow and sincerely hates the holidays that are adored in his surroundings. Together, see if anyone can change the malicious Grinch. Have a Christmas movie marathon with an antique star!
Christmas films about love
Would you like to spend this magical time with your other half? Children tired of their new toys are already asleep? This is a moment for you and at the same time a perfect moment to watch romantic Christmas movies. Take a warm blanket, a portion of gingerbread that's left over and enjoy a lovely but not very demanding plot.
That's love
A classic of romantic comedies, and as befits a romantic film, it couldn't miss the cult Hollywood amateur Hugh Grant. But he is not the only known character in the cast. We can meet too: Alan Rickman, Liam Nesson Colin Firth, Keira Knightley or Emma Thompson. See the story of the British Prime Minister in Love and 9 other love stories – everyone will find something for themselves here.
Letters to M
Letters to M. is basically a trilogy, and thus a perfect idea for the whole marathon. The first part tells the story of five couples. Just like in This Love, the characters have completely different adventures. Sometimes it's funny, sometimes it's touching, exactly as it happens in life. And a bunch of the best Polish actors and a brick hit!
Christmas movies are a way to get bored!
From lovely fairy tales for children to action movies and comedies for adult audiences only. Choose your list, relax and catch up. You don't even have to prepare popcorn – after all, after the Christmas preparations, you're sure to have the whole stock in the fridge. Reach for gingerbread, carp or borscht with ears, put comfortable and warm socks in reindeer and let yourself be carried away by the Christmas magic.